Every person has the right to live in the community and participate fully and equally in community life. In the context of the right of Persons with Disabilities (PwDs) to independent living, and the right to be included in the community, the UN Committee on PwDs stated:
"2. … All human beings are born equal in dignity and rights, and all life is of equal worth.
All persons with disabilities are subjects of rights and rights holders …" (General Comment 5, Committee on PwDs, UNCRPD.)
Though the right to live in the community forms part of the Indian Disability Act, the right is not recognized, respected and safeguarded in Indian communities. Most persons with disabilities in communities are unable to fully and equally participate in community life because of social, cultural and attitudinal barriers. Knowingly or unknowingly, community members do not let PwDs live an Autonomous and independent life. They suppress their choice, voice and options, and try to impose their paternalistic and patronizing attitudes on them. Simply put, they do not let persons with disabilities live the way they want.
Simple measures can change this. One step the Government can immediately take is: Issue guidelines/rules that require resident welfare associations to respect the voice, choice and rights of persons with disabilities. By doing so, the Government can enable and facilitate persons with disabilities live in communities with dignity, and participate fully and equally in community life.
Requesting you to sign the petition and join the cause: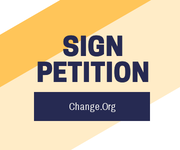 https://www.change.org/p/thawar-chand-gehlot-safeguard-the-rights-of-persons-with-disabilities-to-live-in-the-community?recruiter=1151677067&utm_source=share_petition&utm_medium=copylink&utm_campaign=share_petition